Welcome to www.beardgents.com!

We sell beautifully crafted, unique, premium quality beard care products. Our approach to making our products is taken seriously. It requires time, patience, precision, and respect for the ingredients and the process.

Our premium beard care products are engineered to maximize the benefits of beard growth, and conditioning - enhancing the health, comfort and aesthetics of your beard. 

Our goal is to exceed your expectations and EARN your trust and loyalty. Putting your needs at the heart of what we do and providing you with premium quality beard care products and the very best customer service has been our focus from the beginning.

Thank you for the opportunity to serve you!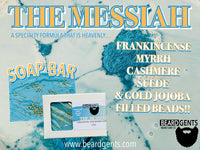 The Messiah Soap Bar!
We released our specialty formula, The Messiah on Easter Sunday last year (2022). Following the success and popularity of The Messiah we were inspired to create The Messiah Soap Bar!
The Messiah Soap Bar is now available!!
SHOP NOW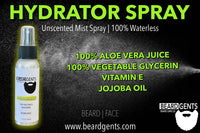 Hydrator Spray! (New Release)
Our waterless, all-natural Hydrator Spray is a moisturizing Aloe Vera based spray formulated with Vegetable Glycerine, Vitamin E and Jojoba oil that replenishes moisture to the face and beard while encouraging growth naturally. 

Now Available!!
SHOP NOW
DOUBLE SHOT your Dream Genie Formula!
You can now customize your Dream Genie experience and enhance your growth potential with a DOUBLE SHOT of Biotin Growth Serum!! (Dream Genie beard oil only)
Customize your Dream Genie beard oil blend with a double shot today!!
SHOP NOW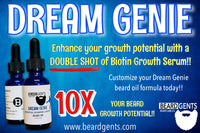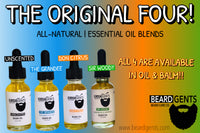 The Original Four!
Have you tried our founding four recipes?! These formulas were the first in our collection! Try them ALL!!
SHOP NOW
New Customers!
We would love to earn your business! Use code: NEWCUSTOMER15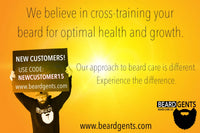 FEATURED SOAPS | SOAP DISHES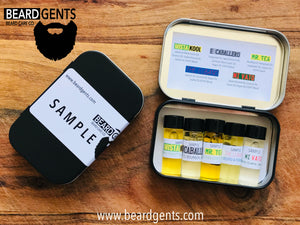 SAMPLE KITS
Two new sample kits to choose from! Our "Original Four," or "The Collection," in a metal rectangular hinged tin.
SHOP NOW